COVID-19 – We are now officially open
Update: We are now officially open for grooming again!! I will still ask people to wait outside and I will come get your pet. Thank you all for your patience and understanding during this time!!
Walks, Playtime, and Love are FREE
Welcome to Kathy's Animal Ark a pet care & boarding service that believes in spoiling our guests. Our heated & air conditioned facility is very rustic and is surrounded by nature at its finest. We've created a place where every pet receives the care, affection, and supervised play that promotes their well being and your peace of mind.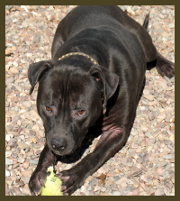 "Kathy is awesome we got my husbands best friend TITO from her when he was abandoned. We took him back to her once to watch over him while we had family health problems and she was super awesome to him as well as our family. Thank you so much kathy. Next time we get in the area with TITO we will stop by so TITO can visit you!!!" Jennifer S.
If it's a pet to you then it's probably welcome at the Animal Ark. We offer pet boarding for most small animals including: dogs, cats, ferrets & rabbits. So if you are looking for a doggy-daycare, lodging for your critter, or grooming services then the Animal Ark is for you.
Call Kathy today and let her make your pet all beautiful again. Or schedule your next pet-stay, its easy and affordable. CALL NOW
Our mission is to help keep your pet happy, healthy and spoiled.